2020 ITTF Africa Top 16 Cup: Algerian star eager to halt dominance of Quadri, Assar in Tunisia
By Olalekan Okusan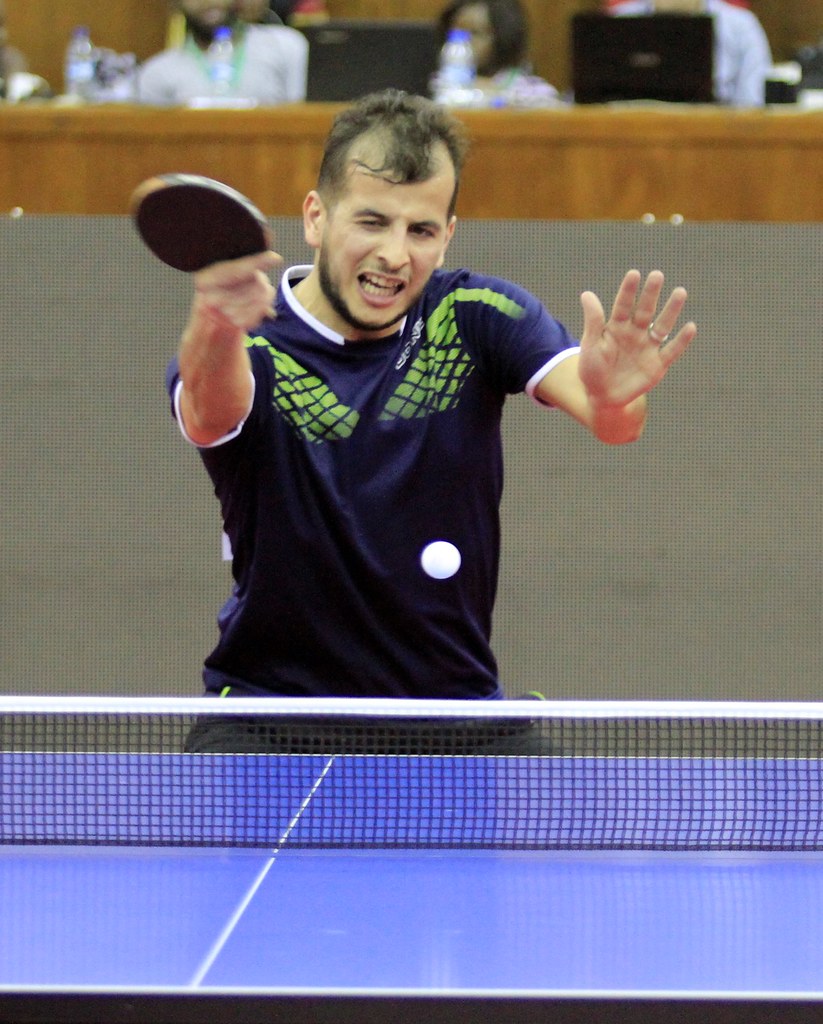 After hobnobbing with the heavyweights in several major competitions, Sami Kherouf alongside Mohamed Boudjadja at the 2019 African Games became the first set of Algerian players to win gold medal at the multi-sports tournament.
The men's doubles title was celebrated by the government of Algeria and again, Sami Kherouf is hoping to go beyond this at the 2020 ITTF Africa Top 16 Cup in Tunisia.
The 31-year-old has been listed among the cast for the ITTF Africa Top 16 Cup in Tunisia from February 24 to 26 and the 31-year-old is leaving no stone unturned in his quest to halt the dominance of Aruna Quadri and Omar Assar.
"I am preparing for the ITTF Africa Top 16 Cup like every African competition with the ambition to do better than the last edition. My main goal in Tunisia is to win a medal at Africa Top 16 Cup."
Being his third appearance in the tournament, Kherouf has been threatening the old order and believes he might alter the order this year.
"I don't set a specific goal as the dream of every player is to win tournament and this is my ambition which is the will to go farther. I am not bothered about the seeding list as seeding can be altered on table. I don't care about the rating as I am aiming to win every game I play. I believe the ranking will change after the tournament," he boasted.
Also, the President of Tunisia Table Tennis Federation (TTTF) Lotfi Guerfel has assured of the country's readiness to stage a befitting tournaments.
"Everything is ready. We started planning for the events when the announcement was made that Tunisia will host the two tournaments at the Annual General Meeting of African Table Tennis Federation in Morocco in 2019. We have booked the venue; arrangement for the hotel has been made while officials of the African Federation have also come for inspection of facilities. For us, hosting a major competition is the best way to promote table tennis more in Tunisia and it is an opportunity to talk about table tennis in the media as well as to get equipment donations from ITTF," he said.
Acknowledging the quality of players, he said: "The best players are from Egypt, Nigeria, Tunisia and Algeria, this was again been confirmed at the 2019 African Games in Morocco with the emergence of individual talents like Ibrahima Diaw of Senegal and Sarah Hanffou of Cameroon."

SOURCE : Media ATTF