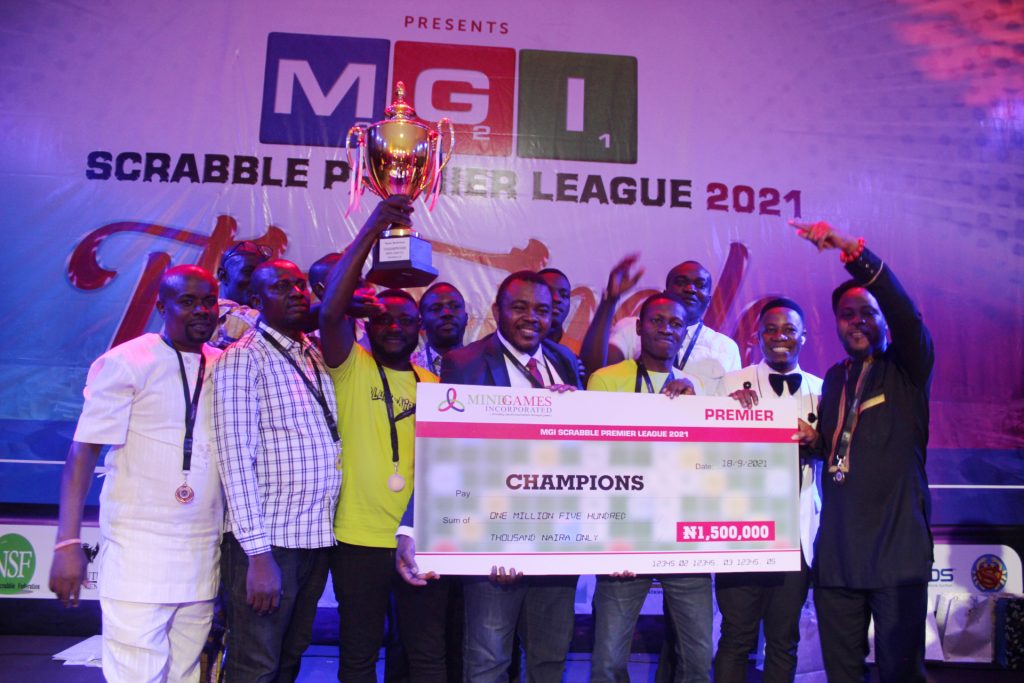 Brilliant Brainiacs Bag 2021 Mindgames Scrabble Premier League Division A
Brilliant Brainiacs Bag 2021 Mindgames Scrabble Premier League Division A Title As Merry-ers Make Division B History
The curtails of the 2020/2021 Mindgames Scrabble Premier League season were on Saturday in Lagos drawn to a close after winners emerged from the Division A and B of the most glamourous Scrabble Championship in Nigeria.
Team Brainiacs comprising Eta Karo, Emmanuel Ofidi, Ben Quickpen, Godwin Victor, Emmanuel Umujose, and Wawe Tuoyo built an unassailable lead of 41 wins in 55 rounds with a cumulative of 9478 points to claim the 1.5 million naira cash prize.
2019 champions Team Blazers settled for the second place position with a total of 36 wins, 19 defeats, and 5313 cumulative points to earn a sum of 800, 000 naira for their efforts.
Teams Hurricanes, Airpop Alpha, and Bulldozers who placed 3rd, 4th, and 5th received 450,000 naira, 250,000 naira, and 150,000 naira accordingly.
 In other placements, Tekena Drones, Phoenix, Olowoyeye Predators, Gracious Pickers, and Supremes fell into the  6th, 7th, 8th, 9th and 10th  positions respectively while Lekki Bombers and Lusty Seniors were relegated to Division B on the 12-team league table.
Brainiacs' captain Karo said " I feel extremely elated and justly joyous. It was not an easy experience. We missed the top position last year and came second. It was very painful so, we went back to the drawing board and came out with a strong formula. We changed two players who were our weak links and replaced them with Ben Quickpen and Emmanuel Umujose who have both represented Nigeria at international events and are rich inexperience. We had to play like every player is am MVP of the team." 
In Division B, Merry-ers claimed the pole position and won a cash prize of one million naira in the 10-team championship which was introduced this season.
By this victory,  the team has now been promoted alongside Team Indomitables to Division A of the MSPL where they will campaign next season.
Other teams in the second tier are Aries, D'Warriors, Anagrammers, Airpop Falcons, FPC Titans, Encore Flamingoes, Brain Teasers, and High Flyers.
Hakeem Olaribigbe won the newly introduced MGI Patrons Cup which was designed for players who were not involved in the MSPL.
Winners were decorated with their awards at a Gala Night which was attended by the who-is-who in the Scrabble community.
 Victor Godwin of Brainiacs won the Most Valuable Player (MVP) award.
Initiator of Mindgames Scrabble Premier League Lukemon Owolabi speaks on plans for next season.
" I have to give thanks to God and everyone who's been part of it. This is a championship organized by scrabble players. The key thing here is sustainability and we want to take scrabble to a level where everybody in the country knows about the game. That's the goal, that's the dream. So we look into hopefully, in the next two or three years where the winner will be going home with about 20 or 25 million naira. You can take a lot of youth who are unemployed or have criminal tendencies out of the street. Scrabble is a game that can engage you mentally and physically.  We call on corporate sponsorship and support to make the game of scrabble bigger."
Loense International and Tranos Nigeria limited supported the 2021 MSPL.
Pix 1: Brainiacs
Pix 2: Merry-ers
Pix 3: Hakeem Olaribigbe Patrons Cup winner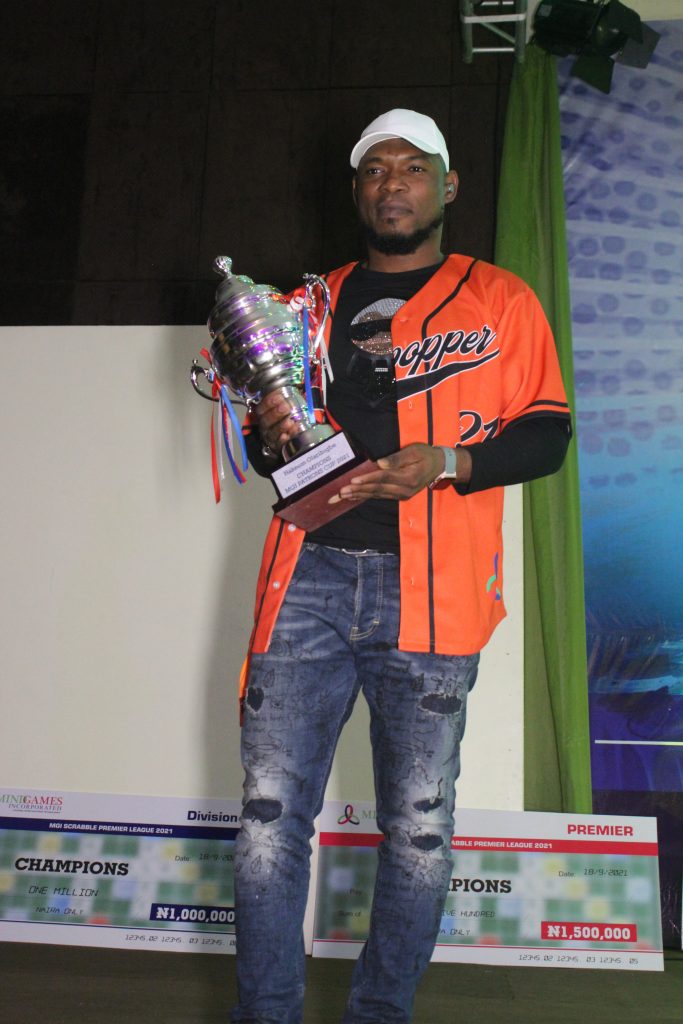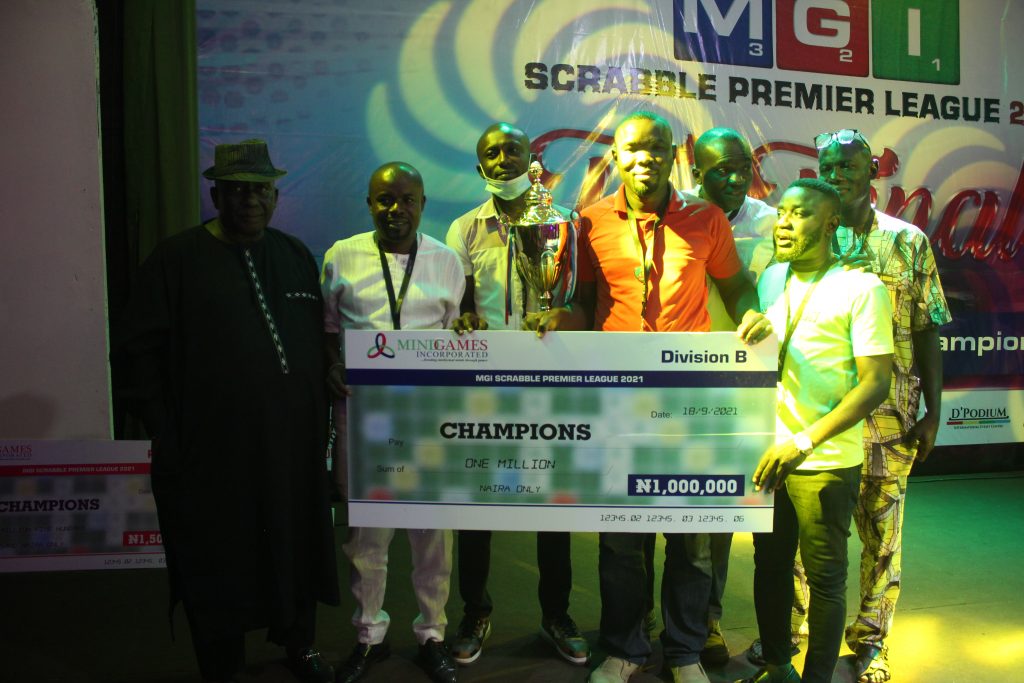 Source: Nigeria Scrabble Association