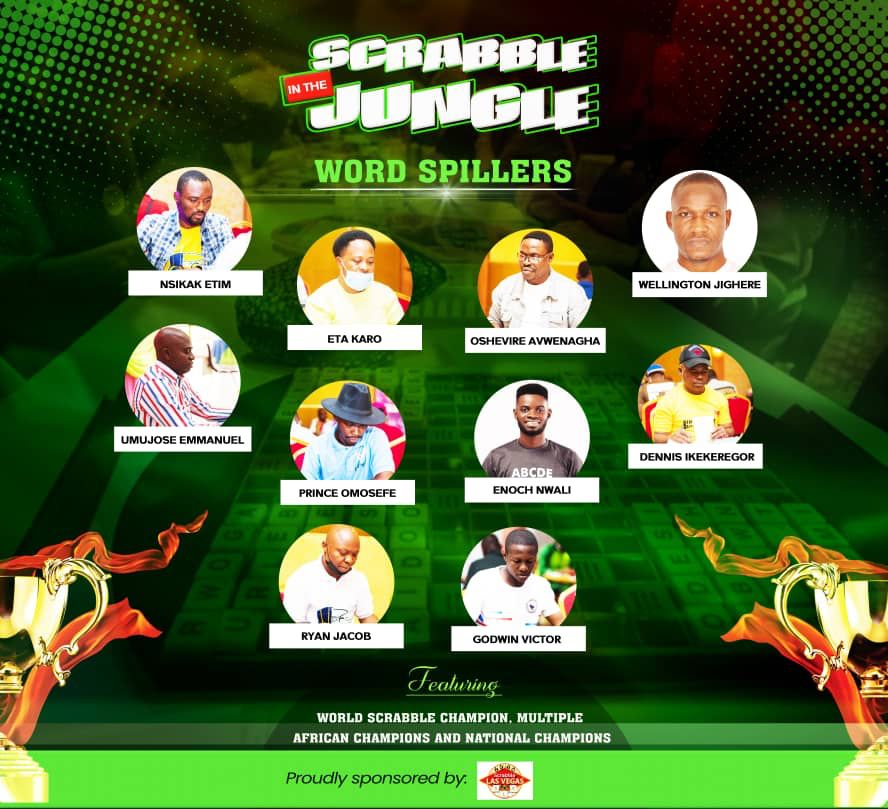 A fresh excitement has been added to the "Scrabble In Jungle" maiden edition with the unveiling of the official result slips for the tournament which holds in Asaba this weekend. 
The customized result slips are the documents where the final outcome of each round of the game is recorded for easy computing and scoring. 
Interestingly, Scrabble "In The Jungle" will be one of the few tournaments to have its own customized slips.
President of the Scrabble Las Vegas Musa Olasupo who informed the media about the results slip said it's another sign of the high standards being raised at this inaugural edition. 
"Scrabble In The Jungle" series is another level in organized scrabble tournament where top-rated players by the Nigeria Scrabble Federation would be kept in a boot-camp arrangement for three action-filled days.
This edition would see 2015 World Champion Wellington Jighere who appeared to be fans' favorite,  hunt for points and scores on the board with the aim of winning the top prize. 
Others in the mix are; former African Champions Nsikak Etim who won the South-South championship and most recently, the Governor Douye Diri National Scrabble Championship as well as fellow former champions on the continent Dennis Ikekeregor. 
Scrabble hitman Enoch Nwali who rose to World No.4 in Goa, India would be aiming to make his presence count at the end of the three-day fiesta.
Other notable names set to rumble in the Jungle are,  Emmanuel Umujose,  Eta Karo, Oshevire Avwenagha, Prince Omosefe, and Ryan Jacob. 
 Meanwhile, fans and enthusiasts according to the organizers can catch up with all the moves and excitement through the five dedicated WhatsApp channels for the blow-by-blow account of the tournament.